Elk jaar weer spannend: de Business Book of the Year award van Financial Times & McKinsey.  Voor 2021 staan 15 boeken, uit de 600 genomineerde titels, op de longlist. De shortlist wordt 23 september bekendgemaakt. De winnaar weten we op 1 december! Een aantal boeken hiervan vind ik erg interessant, en heb ik op mij leeslijst gezet. Hieronder Noise van Daniel Kahneman en Net positive van Paul Polman. Zit er ook wat voor jou tussen? 
Wetenschap
A Shot to Save the World: The Inside Story of the Life-or-Death Race for a Covid-19 Vaccine van Gregory Zuckerman.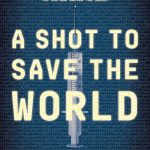 A number-one New York Times bestselling author and award-winning Wall Street Journal investigative journalist, Zuckerman takes us inside the top-secret laboratories, corporate clashes and high-stakes government negotiations that led to effective shots. A blow-by-blow chronicle of the most consequential scientific breakthrough of our time, it's a story of courage, genius and heroism. It's also a tale of heated rivalries, unbridled ambitions, crippling insecurities and unexpected drama. Bestel het boek hier (levering oktober 2021)
Innovatie
Innovation in Real Places: Strategies for Prosperity in an Unforgiving World van Dan Breznitz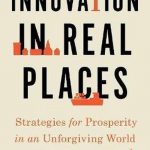 Across the world, cities and regions have wasted trillions of dollars on blindly copying the Silicon Valley model of growth creation. Since the early years of the information age, we've been told that economic growth derives from harnessing technological innovation. But are there other models that don't rely on a flourishing high-tech industry? In this book, Dan Breznitz argues that there are. Bestel het boek hier (levering september 2021)
Biografie
 Empire of Pain: The Secret History of the Sackler Dynasty van Patrick Radden Keefe.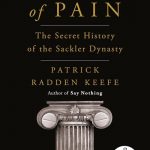 The Sackler name adorns the walls of many storied institutions: Harvard, the Metropolitan Museum of Art, Oxford, the Louvre. They are one of the richest families in the world, known for their lavish donations to the arts and sciences. The source of the family fortune was vague, however, until it emerged that the Sacklers were responsible for making and marketing OxyContin, a blockbuster painkiller that was a catalyst for the opioid crisis. Bestel het boek hier
The Cult of We: WeWork and the Great Start-Up Delusion van Eliot Brown en Maureen Farrell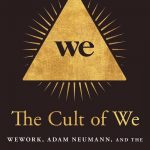 WeWork's extraordinary rise and staggering implosion were fueled by disparate characters in a financial system blind to its risks, from a Japanese billionaire with designs on becoming the Warren Buffet of tech, to leaders at JPMorgan and Goldman Sachs who seemed intoxicated by a Silicon Valley culture where sensible business models lost out to youthful CEOs who promised disruption. Why did some of the biggest names in banking and venture capital buy the hype? And what does the future hold for Silicon Valley unicorns? Bestel het boek hier
Duurzaamheid
Net Positive: How Courageous Companies Thrive by Giving More Than They Take van Paul Polman en Andrew Winston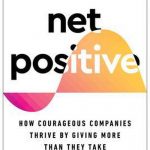 Net positive companies bypass the last gasps of denial to show how purpose and profits are inextricably linked and how collective action can deliver the scale of change and transformation the world needs. Net Positive outlines the principles and practices for surviving and thriving, based on the experience of one world-leading company, Unilever, and other groundbreaking global organizations. Bestel het boek hier. Levering in oktober.
The New Climate War: The Fight to Take Back Our Planet van Michael E Mann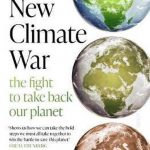 No, not all is lost. The book outlines a plan for forcing our governments and corporations to wake up and make real change, including: A common-sense, attainable approach to carbon pricing- and a revision of the well-intentioned but flawed currently proposed version of the Green New Deal; Allowing renewable energy to compete fairly against fossil fuels; Debunking the false narratives and arguments that have worked their way into the climate debate and driven a wedge between even those who support climate change solutions; Combatting climate doomism and despair-mongering. Bestel het boek hier
Unraveled: The Life and Death of a Garment van Maxine Bédat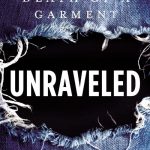 We follow the life of an American icon–a pair of jeans–to reveal what really happens to give us our clothes. We visit a Texas cotton farm figuring out how to thrive without relying on fertilizers that poison the earth. Inside dyeing and weaving factories in China, where chemicals that are banned in the West slosh on factory floors and drain into waterways used to irrigate local family farms. Sewing floors in Bangladesh and Sri Lanka are crammed with women working for illegally low wages to produce garments as efficiently as machines. Back in America, our jeans get stowed, picked, and shipped out by Amazon warehouse workers pressed to be as quick as the robots primed to replace them. Finally, those jeans we had to have get sent to landfills–or, if they've been donated, shipped back around the world to Africa, where they're sold for pennies in secondhand markets or buried and burned in mountains of garbage. Bestel het boek hier
Psychologie
Noise: A Flaw in Human Judgement van Daniel Kahneman, Olivier Sibony en Cass R Sunstein.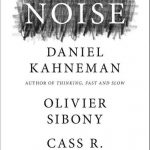 Imagine that the same doctor, the same judge, the same inspector, or the same company official makes different decisions, depending on whether it is morning or afternoon, or Monday rather than Wednesday. These are examples of noise: variability in judgments that should be identical.  Individuals and organizations  are commonly oblivious to the role of chance in their judgments and in their actions. This book explains why, and what we can do about it. Bestel het boek hier. Het is ook beschikbaar in het Nederlands.
Organisatie
Remote Work Revolution: Succeeding from Anywhere, van Tsedal Neeley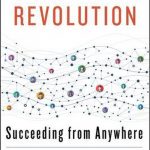 Experiencing the benefits of remote working, many companies plan to permanently incorporate remote days or give employees the option to work from home full-time. But virtual work has it challenges. Employees feel lost, isolated, out of sync, and out of sight. They want to know how to build trust, maintain connections without in-person interactions, and a proper work/life balance. Managers want to know how to lead virtually, how to keep their teams motivated, what digital tools they'll need, and how to keep employees productive. Bestel het boek hier.
Maatschappij
The Aristocracy of Talent: How Meritocracy Made the Modern World, van Adrian Wooldridge
Meritocracy: the idea that people should be advanced according to their talents rather than their status at birth. For much of history this was a revolutionary thought, but by the end of the twentieth century it had become the world's ruling ideology. The book highlights how this happened, and why meritocracy is now under attack. It also shows how meritocracy has now become corrupted and argues that the recent stalling of social mobility is the result of failure to complete the meritocratic revolution. Rather than abandoning meritocracy, it says, we should call for its renewal. Bestel het boek hier
What We Owe Each Other: A New Social Contract, van Minouche Shafik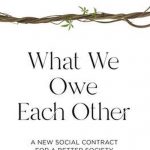 Whether we realize it or not, all of us participate in the social contract every day through mutual obligations among our family, community, place of work, and fellow citizens. Caring for others, paying taxes, and benefiting from public services define the social contract that supports and binds us together as a society. Today, however, our social contract has been broken by changing gender roles, technology, new models of work, aging, and the perils of climate change. The book shows how every country can provide citizens with the basics to have a decent life and be able to contribute to society. But we owe each other more than this. A more generous and inclusive society would also share more risks collectively and ask everyone to contribute for as long as they can so that everyone can fulfill their potential. Bestel dit boek hier
Kapitalisme
The World for Sale: Money, Power and the Traders Who Barter the Earth's Resources van Javier Blas en Jack Farchy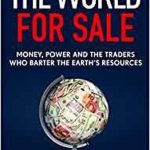 The story of the workings of the billionaire commodity traders who buy, hoard and sell the earth's resources. It is the story of how a handful of swashbuckling businessmen became indispensable cogs in global markets: enabling an enormous expansion in international trade, and connecting resource-rich countries – no matter how corrupt or war-torn – with the world's financial centres. And it is the story of how some traders acquired untold political power, right under the noses of Western regulators and politicians. Bestel het boek hier
The Key Man: How the Global Elite was Duped by a Capitalist Fairy Tale, van Simon Clark en Will Louch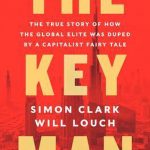 Populated by a cast of larger-than-life characters and moving across Asia, Africa, Europe and America, The Key Man is the story of how the global elite was duped by a capitalist fairytale. It shines a light on efforts to clean up global capital flows even as opaque private equity firms amass trillions of dollars and offshore tax havens cast a veil of secrecy which prevents regulators, investors and citizens from understanding what's really going on in the finance industry. Bestel het boek hier
Diversiteit
The Conversation: How Talking Honestly About Racism Can Transform Individuals and Organizations van Robert Livingston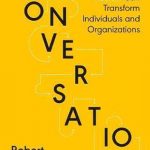 A solution-oriented road map for anyone seeking to uproot entrenched biases in the workplace. Founded on extensive data and blending psychology, sociology, management and behavioral economics, Livingston's framework reveals that racism can be defeated with the right information, incentives, strategy, and implementation. With vivid storytelling it explores the root causes of racism, ways to foster greater empathy and solidarity and offers tangible steps to progress towards racial equality. Bestel het boek hier
Cybercrime
This Is How They Tell Me the World Ends: The Cyberweapons Arms Race van Nicole Perlroth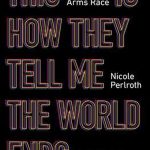 Zero day: a software bug that allows a hacker to break into your devices and move around undetected. One of the most coveted tools in a spy's arsenal, a zero day has the power to silently spy on your iPhone, dismantle the safety controls at a chemical plant, alter an election, and shut down the electric grid (just ask Ukraine). Now those zero days are in the hands of hostile nations and mercenaries who do not care if your vote goes missing, your clean water is contaminated, or our nuclear plants melt down. Filled with spies, hackers, arms dealers, and a few unsung heroes, it's written like a thriller! Bestel dit boek hier